Board of Directors
Managing Director
Prof. Dr. Birgitta König-Ries
Faculty of Chemistry and Earth Sciences
Faculty of Mathematics and Computer Science
Faculty of Medicine
Faculty of Physics and Astronomy
Faculty of Social and Behavioral Sciences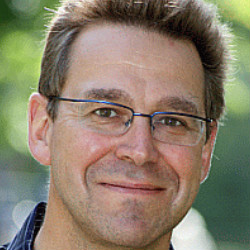 Prof. Dr. Stefan Schweinberger
Prof. Dr. Stefan Schweinberger
Stefan R. Schweinberger is a Professor of Psychology at the University of Jena. He is interested in the cognitive, social, and brain processes that mediate human perception and communication. Research methods include digital methods to manipulate (e.g., via averaging, morphing, or caricaturing) social cues in realistic faces and voices for use in experimental studies, and neuroimaging (EEG, ERP, fMRI) to investigate the human brain system for social communication. Stefan Schweinberger currently directs the DFG Research Unit Person Perception.
read more
Faculty of Philosophy
University Computer Center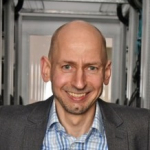 Dr. Olaf Schneider
Dr. Olaf Schneider
Since December 2019, Dr. Olaf Schneider is director of the University Computing Center of Friedrich Schiller University Jena. At the same time, this also makes him one of two board members of the IT Center of Thuringian Higher Educational Institutions. In addition, he is the spokesperson of the working group "Supercomputing" of the association of Centres for Communication and Information Processing (ZKI e.V.). Olaf Schneider holds a doctoral degree in mathematics with a focus on numerics and has been active in many areas of scientific computing, both as a researcher and in the management and operation of research infrastructures.
read more
Thuringian University and State Library Jena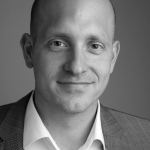 Dr. Andreas Christoph
Dr. Andreas Christoph
Andreas Christoph, PhD, is a postdoctoral research fellow at the Institute of History of Medicine, Natural Sciences and Technology, Ernst-Haeckel-Haus. His research interests focus on the history of maps, atlases and globes. In collaboration with the Leopoldina Centre for Science Studies and the Thuringian University and State Library (ThULB) Jena, he works on the implementation of a GeoBrowser-Tool for old maps (Kartenarchiv Plus). He uses 2D- and 3D-Scan technologies, and OCR and HTR-tools as well. Since summer 2015 he is a founding member of the DHnet | Jena.
read more
Max Planck Society
MPI for Biogeochemistry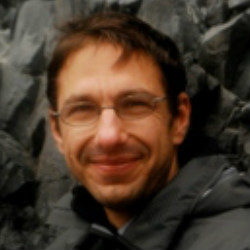 Prof. Dr. Sönke Zaehle
Prof. Dr. Sönke Zaehle
My main research interest lies in the interaction of land biota with the climate system. My research integrates new ecophysiological knowledge, ecological observations (including plant trait information, in situ measurements, atmospheric concentration measurements, and remote sensing data) with modelling at different scales and levels of complexities. I develop, test and apply large-scale process-based terrestrial biosphere models to understand the interactions between land-surface and atmospheric processes.
read more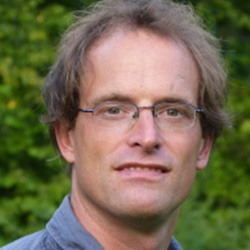 Prof. Dr. Markus Reichstein
Prof. Dr. Markus Reichstein
Markus Reichstein is interested in various aspects of Earth System Science, in particular in climatic and non-climatic effects on biosphere dynamics and major global biogeochemical cycles (carbon, water, nitrogen, phosphorus). He is bringing together data-driven, simulation-driven and theoretical approaches to improve our understanding of the Earth System.
read more
MPI of Geoanthropology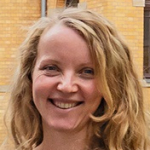 Dr. Denise Kühnert
Dr. Denise Kühnert
Denise Kühnert is an independent Max Planck Research Group Leader at the Max Planck Institute for the Science of Human History. She leads the Transmission, Infection, Diversification & Evolution Group (tide). The tide group develops and applies phylogenetic approaches to address scientific questions at the interface of mathematical epidemiology, evolution, ecology and infectious diseases.
read more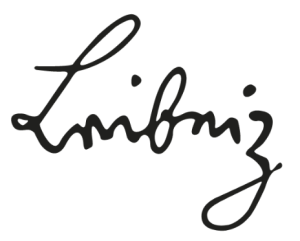 Leibniz Association

Leibniz Institute on Aging – Fritz Lipmann Institute (FLI)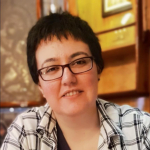 Dr. Melike Dönertaş
Dr. Melike Dönertaş
Dr Melike Dönertaş is a computational biologist who leads the junior research group "AI in Microbiome and Aging Research" at the Leibniz Institute on Aging (FLI). Her research focuses on the systems biology of ageing, with a particular emphasis on the interactions between the microbiome and the host. Her team develops and applies data integration strategies, databases, and models that specialise in age series and longitudinal data. Through their work, they aim to uncover the temporal dynamics of microbe-host interactions, identify the microbiome as a robust biomarker of ageing, and discover potential therapeutic targets for treating age-related diseases.
read more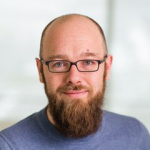 Prof. Dr. Steve Hoffmann
Prof. Dr. Steve Hoffmann
Steve Hoffmann is a computational biologist interested in genome regulation data analysis. Specifically, Steve is curious to learn more about the impact of DNA methylation and other epigenetic marks on transcription in aging and age-related diseases. To this end, his group generates and analyses large sequencing data sets. Furthermore, the group develops computational methods to facilitate the research into genome data.
read more